Dajia Mazu Pilgrimage Procession is a real legend. A temple covering an area of only 233 square meters can hold such a big event which spans 4 cities, 21 towns, hundreds of other Mazu temple, and own it's true-hearted followers.
However, there are countless Mazu Pilgrimage Processions in Taiwan. Why can Dajia Jenn Lann Temple be outstanding? The key point is marketing.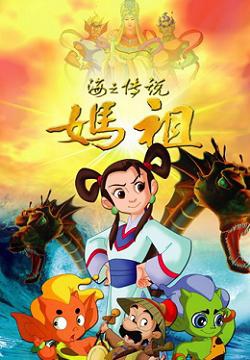 Business Opportunity 1:Cooperating with Chinese Movie Production, the cartoon movie "Mazu" ran in Chinese and Taiwanese theaters in 2004. Besides, Dajia Jenn Lann Temple was also cooperating with Chunghwa Post, launching 20000 "Dajia Mazu" Memorial Stamps, which had been sold out in only one month.
Business Opportunity 2:In 2007, cooperating with "FUSE Textile Fashion Week", which was held by Ministry of Economic Affairs, Taiwan. Dajia Jenn Lann Temple designed products in a theme of "Fashion Mazu" and held a competition of selecting spokeswoman.

Business Opportunity 3:Cooperating with President Transnet. President Transnet delivers followers' clothes, medicines, or specialties bought on the Pilgrimage Procession. In addition, at the end of the year, President Transnet delivers 20000 calenders and charms against devil for the followers around Taiwan.
Business Opportunity 4:Internet users can check immediate location of Pilgrimage Procession through 2D or 3D visualization map by GIS since 2011. IPhone users can also download the app "Mazu 2011" to check out Pilgrimage Procession location. MOD users can watch theme channel to know more about Dajia Mazu Pilgrimage Procession.
Information Source: http://kaitinghuang.com/MaZu/index.html