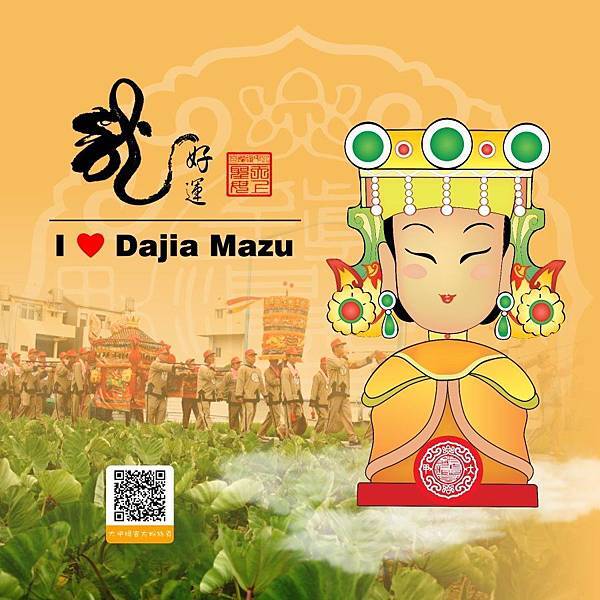 Instruction of DaJia Jenn Lann Temple
In the beginning of spring, many regions in Taiwan are about to celebrate Mazu's birthday. In recent years, DaJia Jenn Lann Temple become more and more famous. DaJia Mazu Pilgrimage Procession in Lunar month is one of the three biggest religious activities in the world, including Ganges River in India and Mecca Hajj in Saudi Arabia, by Discovery Channel.DaJia Mazu Pilgrimage Procession is also recognized as one of Intangible Cultural Heritage by UNESCO.

Dajia Mazu is undoubtedly the most popular and famous in Taiwan. But among thousands of Mazu temples in Taiwan, why can only DaJia Jenn Lann Temple make "Mazu" brand go global?

The most money-making Mazu temple
Coparing with Pingxi Fly Lantern Festival and Yan-Shui Firecrackers, an one-night activity, DaJia Mazu Pilgrimage Procession is more like an international carnival. 2015 Taichung Dajia Mazu International Festival supported not only original Mazu belief, but also skill in Wushu, traditional opera, academic conference, and local industry workshop, holding more than 130 activities in total. Start at beginning of the year, more than 5 million people participated in this festival in three months, and making more than 36 hundred million NTD revenue.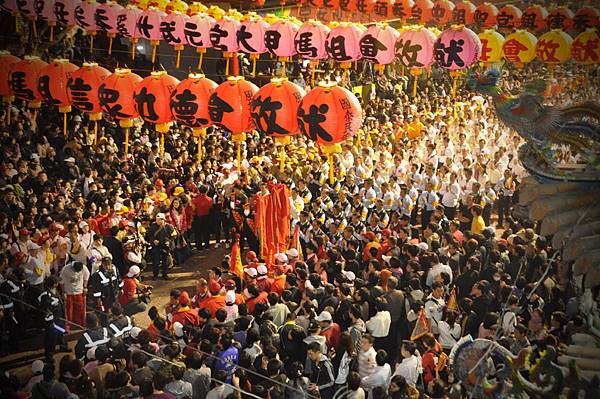 In 2004, the CEO of Chinese Cartoon Production Deng- Ciao wanted to make an animation of Mazu, so he contacted many Mazu temples, and DaJia Jenn Lann Temple wass the most active one. When Deng-Ciao was hesitated that the imagine of Mazu is more entertaining or religious, DaJia Jenn Lann Temple's vice president Cheng Ming-Quen said it should be more entertaining at once.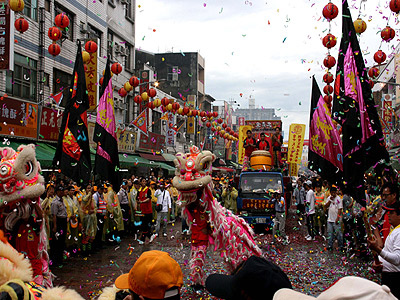 DaJia Jenn Lann Temple's managing concept is " Modernizea and run as an enterprise". The former Cultural Affairs Depatrment of Taichung county Chen Chih-Sheng indicated that DaJia Mazu Pilgrimage Procession is the key point of local culture industrialization, closely connecting with government and local industry. In fact, there were more than 300 company sponsoring DaJia Mazu Pilgrimage Procession.
Information Source:http://kaitinghuang.com/MaZu/index.html