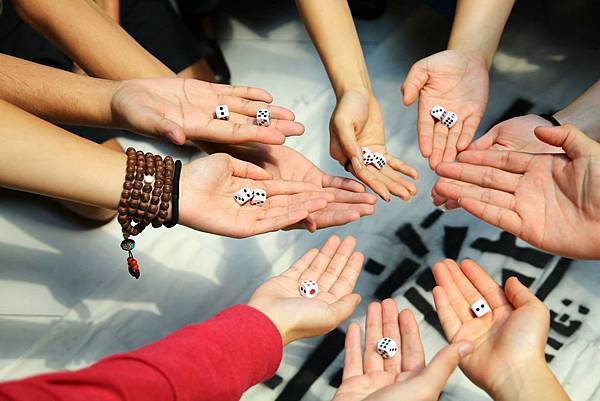 Two young men, Huang Shu-Hwa and Chen In-Chu, held the "Monopoly Game Tour". The participants had to roll the dice to decide where to travel. In order to go to that random place, they had to take any action they could do, including hitching a ride. In 4 years, about 1500 or more people give it a try. The participants say, "This way of travel is full of adventure and surprise, that's pretty cool!
Young thirtys Huang Shu-Hwa and Chen In-Chu met in college. Before graduating in 2009, they do the Monopoly Game Tour with 5 other students themselves. They chose their next stop by rolling dice, hitching ride and couchsurfing.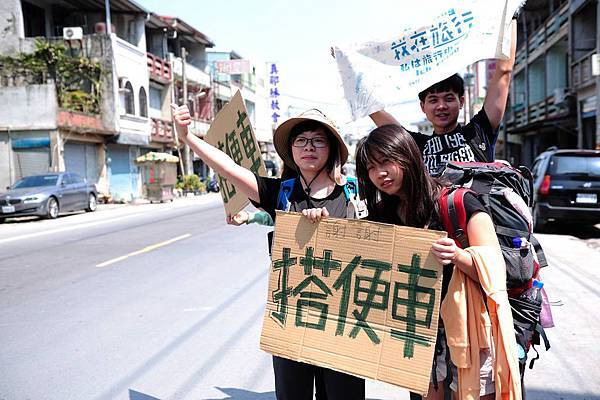 In 2010, the Monopoly Game Tour was elected as one of "Youth Travel in Taiwan" teams, which is held by Youth Development Adminitration, Ministry of Education in Taiwan.
In 2012, they started to set this brand new way of travel into action. They held the Monopoly Game Tour in spring, summer and winter vacation. After randomly dividing 4 or 5 people into a group, the group had to roll dice to dicide their direction and take a 6-day trip in Western or Eastern Taiwan with only 5-day train tickets and a map.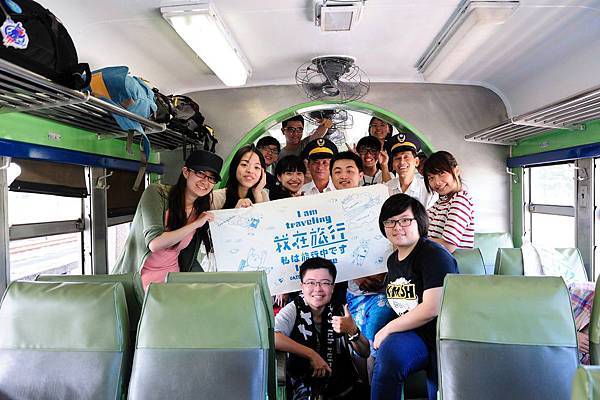 The Monopoly Game Tour team design a railway map around Taiwan, which includes about 230 train stations. The participants had to dicide which station to go by rolling dice. Although the different groups needed to go to different station, they were arranged to spend the night in same place so that they could share different stories of their trip together. By the way, the age of participants is almost between 18 – 25.
For a example, They held a theme trip " Stand Up for Freedom of the Youth" in 2/16-21, which was for the students who is going to graduate in June. Every participants had to bring their cap and gown to take pictures during the trip.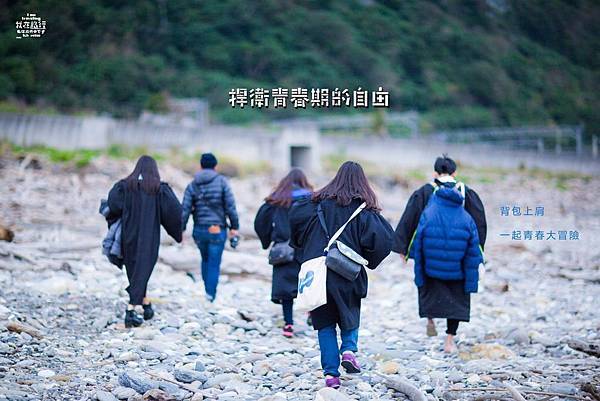 One of the participants said that this was his first time traveling with strangers and hitching a ride, "and it's awesome!". "I feel free to say anything to my group members.", she said. Another participant said he was living under his parents' and teachers' expectations and wanted to know more about himself from the strangers. The Monopoly Game Tour really changed him.
Data Source :
Chinatimes.com 2016.03.14
https://www.facebook.com/since2008pppgzr/timeline