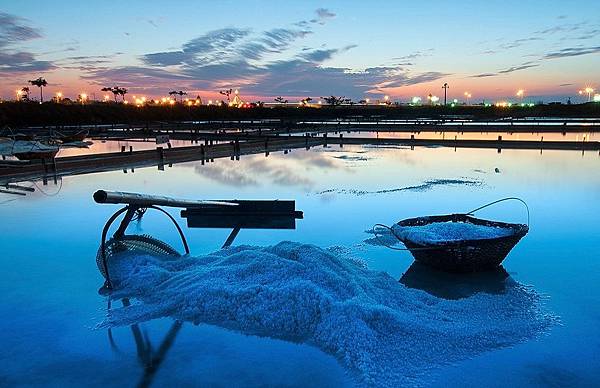 圖片來源:http://www.pse100i.idv.tw/s/1bwtut/1bwtut001.html
When it comes to JiaYi, most people instantly think of Ali Mt. But the spectacular scene of this mountain result in the oblivion of the beauty of other places inside JiaYi. JiangShang neighborhood is located at the frontier of JiaYi, where combined the abundant historic cultures and pure natural areas. However, the emigration of youth generation leads to the decline of this neighborhood and became a place rarely known by people.
Through the assist of Mr.Xie, a local youth, we reach a consensus with local farmers that we want to promote this amazing village in the form of a voyage which introduce to the public at the same time not only the beautiful scenery but fresh and healthy local ingredients, including pesticide-free rice (JiangShan rice), ecological breeding shrimps. Furthermore, visitors can experience traditional slat industry work, one-day oyster picker, and visit the high-heeled-shoe church, which is one of the hottest spots in Taiwan.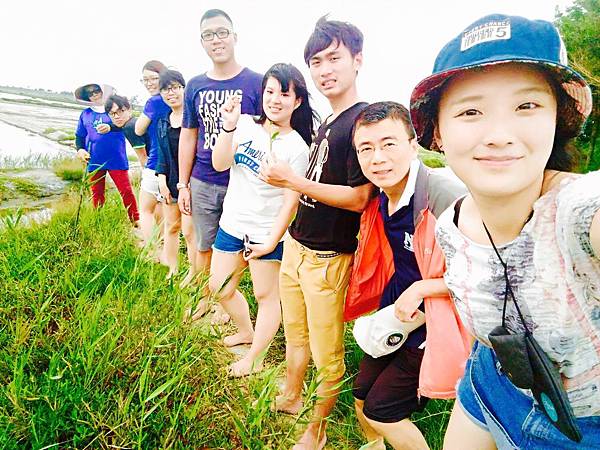 We expect to promote JianShan neighborhood by these small but exquisite trips, and meanwhile draw back the attention of youth and the return of young talents, and give these profits back to all local producers. Hoping one day we can see the prosperity again here in JianShan neighborhood.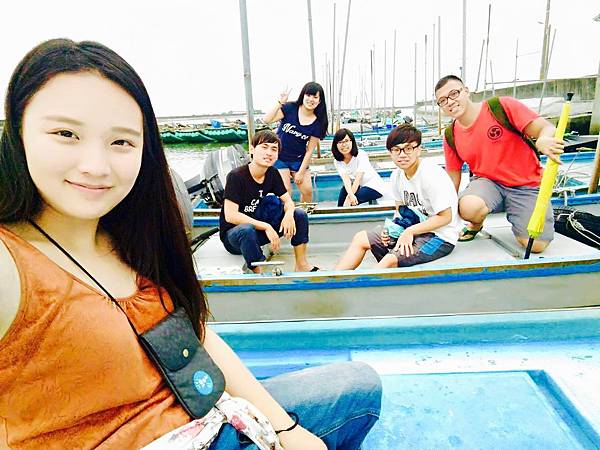 Feast in the paddy field – Budai, JiaYi
In order to let people have more connection with our land, Xing Fu Guo Shi (幸福果實), a Taiwanese social enterprise who holds different local-featured feasts in countryside. The feast often takes place in small village but with its abundant indigenous culture. JianShan neighborhood is one of the chosen places because of the preservation of the entire over-hundred-year-old traditional red bricks settlement and the provenance of fishes and rice. This is a one-day activity, in the morning, we bring visitors to experience the farm work. Took off the shoes, rolled up the sleeves, and put on a bamboo hat, we lead people to feel the toil of these hard-working farmers. Through the organic and non-toxic manufacturing process, form the perspective of consumer to producer, we learnt about different thinking and concept of diet. When the sun was about to set, the most important activity, the feast, was finally get to start. The sun shined the blue-colored glasses and the sunlight reflected the whiteness of the tablecloth. The reflection combined with the red of the brick houses became a colorful and joyful picture. But the most beautiful thing was the smile on everyone's face while eating this healthy and delicious meal.